Empowerment Media was created in 2001 to look into the face of our culture and create powerful and important messages to make a difference through media. As a powerful not-for-profit production company, we've told inspiring stories to teens and young adults through reality shows, shared important stories and messages to families through movies, and now are telling stories through life changing documentaries about science and technology, educational reform, and juvenile justice (and injustice).
John has spent nearly 40 years in the television and movie industry as a producer, director, writer, and on-air talent. For almost 20 years, he has been committed to the creation and production of entertainment for teens, young adults, and families.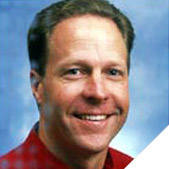 His most recent work has been in documentary development and production. He has produced documentaries on investing in China (NEW MONEY, available on Amazon and YouTube) and is in the middle of creating a series of public education documentaries on STEM (science & technology), school choice and educational pluralism, juvenile justice, and mental health. In the movie industry, John and his wife Susan are in the process of developing a movie for the theaters entitled REBUILDING ROME, the story of a sports superstar and a military hero who save each other's lives.
From 2009-2011, John was part of the effort behind the creation of Family Movie Night, which brought together Walmart and Procter & Gamble to produce nine family movies on NBC and FOX. He served as Co-Executive Producer or Associate Producer for five of these films and directed and produced the bonus materials for each. He and Susan have also developed three reality series seen worldwide: DREAM QUEST, which has been available on Amazon for the past three years, ULTIMATE CHOICE, which includes five seasons and spanned 67 episodes, and REAL GIRLS REAL LIFE, which featured 13 episodes.
Before beginning his family entertainment initiative, John spent over a decade developing Laurence Television Group, producing five local and regional sports television programs. He began his career as a television sportscaster for three NBC affiliates and spent 20 years as a radio play-by-play announcer for college basketball and baseball. He and his wife Susan are both graduates of the University of Illinois and have been married for 32 years. They have two sons.
Years after graduating from the University of Illinois in Psychology, Susan considered returning to school to become a family counselor. But when a close friend and mentor encouraged her to use her coaching, teaching and people skills to make a difference through entertainment, she accepted the challenge and began working with Empowerment Media.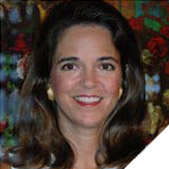 Susan's creative instincts in concept development, along with her ability to create, cast and tell authentic stories, makes her invaluable to Empowerment Media. Driven by her psychology and coaching backgrounds, Susan is always focused on creating ways to inspire and grow viewers. Her ultimate goal in life is the same as the mission of Empowerment Media...to leave you better than she found you!